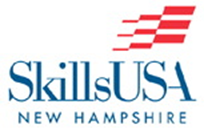 SkillsUSA is an applied method of instruction for preparing America's high performance workers in public career and technical programs. We provide quality education experiences for students in leadership, teamwork, citizenship and character development. We build and reinforce self-confidence, work attitudes and communications skills.
SkillsUSA is a national nonprofit organization serving teachers, high school and college students who are preparing for careers in trade, technical and skilled service occupations, including health occupations. SkillsUSA is a partnership of students, teachers and industry representatives', working together to ensure America has a skilled workforce. SkillsUSA was formerly known as VICA (Vocational Industrial Clubs of America).
Industry members, secondary and postsecondary level career and technical education directors and instructors we are looking for you! The Board of Directors for SkillsUSA will have openings this July. Interested parties should complete the application and submit as directed. Please submit applications by July 15th, 2017.  Click here for more information.