Career and Technical Education (CTE) prepares students for college AND careers
Career and Technical education is the smart way to graduate with more than just a high school diploma. CTE takes learning beyond the classroom, teaching you the theory, and then takes you out to the lab, workshop or worksite to apply that knowledge to the real-world.
This hands-on approach to learning gives you the opportunity to earn industry credentials and college credits while you explore your interest, talents and ambitions in a dynamic and interactive setting.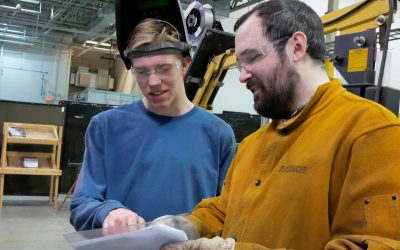 One of the value propositions behind Career and Technical Education (CTE) in New Hampshire is to provide hands-on learning for high school students,...
read more