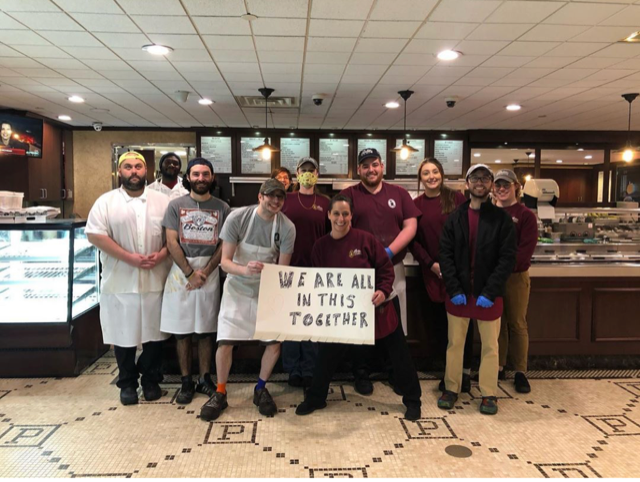 In partnership with the New Hampshire Lodging & Restaurant Association Education Foundation, the New Hampshire Lodging & Restaurant Association (NHLRA) recently launched the New Hampshire Hospitality Employee Relief Fund (NNHERF).
The purpose of NNHERF, according to NHLRA's Amie Pariseau, is to support employees of the hospitality industry who have been impacted by COVID-19.
"We have raised more than $140,000 through the generous donations of the public and our industry and community partners," she said. "We've received donations as small as $25 to as large as $20,000."
Pariseau cited other fundraising efforts, which include NH Brewing Virtual Beer Fest (May 2), Best of NH (June 18), Gratuity Pale Ale (NH Breweries collaboration) and a NH Liquor Commission Raffle.
"It's been a wonderful effort by many different groups and people," she added.
As for how the money is distributed, Pariseau said there are several eligibility requirements. Applicants must: 1) Hold or have held a position in the beverage, food service, or hospitality industry within the last 60 days (from March 16) and 2) Can provide proof of employment within the last 60 days (from March 16).
"Funding is given on a first come, first serve basis to those who complete the application and its requirements as well as meet all eligibility," she said. "We're diligently working to provide $250 to as many applicants as possible until the funds are depleted."
To date, NHLRA has awarded $126,000 to 504 hospitality industry employees.Hospitality industry employees can apply for funding at nhherf.org.
In looking ahead, Pariseau said the NHLRA is "laser-focused" on supporting, advocating, and providing the most up to date information to their members.
"Whether that be through the NHHERF, answering phone calls to provide answers or a kind listening ear, advocating for state and federal funding,updating our COVID-19 resources webpage and sending weekly,sometimes daily, emails," she added.
Pariseau said NHLRA President/CEO Mike Somers is also on the Governor's Economic Re-Opening Task Force.
"He is helping to work on strategies and plans to reopen the hospitality industry safely and effectively for employers, employees, and customers alike," she said. "NHLRA is committed to getting this state working again.
For more information about NHLRA, visit https://www.nhlra.com.