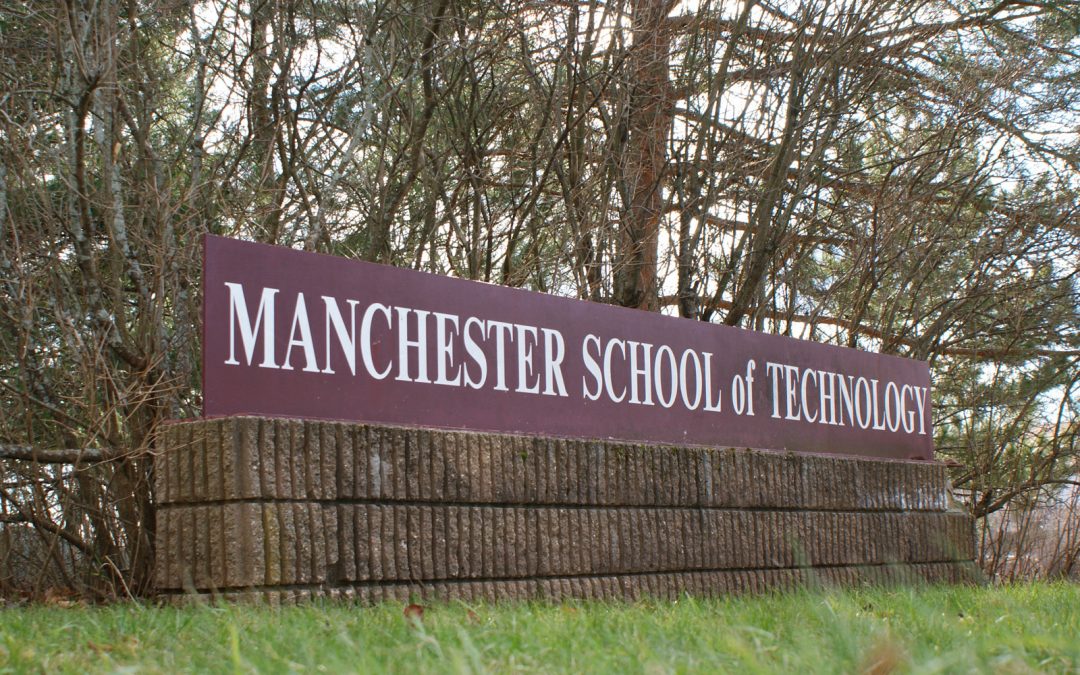 With programs ranging from culinary to marketing, biotechnology and more, Career and Technical Education (CTE) in New Hampshire provides high school students with opportunities to not only learn, but develop their knowledge in real-world settings.
"CTE is experiential career training," explained Karen Hannigan Machado, principal of The Manchester School of Technology, one of more than two-dozen CTE centers across New Hampshire. "They train on the most up to date equipment and go out and learn in the field and job sites."
This experiential aspect of CTE prepares high school students in measurable ways.
"They can go right into the job they prepared for in high school, or they will be further ahead in a certification or college program," she added.
According to Jen Haskins, director of Career & Technical Education at Pinkerton Academy in Derry, CTE's connection with — and alignment to — post-secondary education is often not understood by the general public.
"The biggest misconception people have is the level of rigor found in CTE classes statewide," she said.
A majority of CTE classes also offer college credit and certifications in a variety of diverse industries.
"Many CTE students can graduate with six to 18 credits of college classes," said Haskins, who also serves as president of the New Hampshire Career and Technical Administrators Association.
CTE programs are not, however, tied to specific jobs, but instead lead to "career pathways" that prepare students for a variety of different options.
"CTE puts students on trajectories that are far ahead of their peers in regards to hands-on skills and learning, all of which simulate an industry or career," said Haskins. "CTE's biggest value propositions include exploration, skill development, college credit and simulation-learning."
In the Criminal Justice & Homeland Security program at Creteau Technology Center in Rochester, for example, these value propositions lead students through a deep exploration of the justice system in American society.
"They explore the question of crime causation from a number of theoretical perspectives and look at criminal law in the federal and state systems," explained Michele Halligan-Foley, director of Career Technology Education.
In the program, students analyze essential elements of all major crimes, concepts of constitutional review and judicial scrutiny, and the principles that govern legal challenges to the constitutionality of laws.
"They also examine the causative factors in the development of youthful offenders and the development and philosophy behind treatment and rehabilitative practices," she added.
The pandemic, however, threatens the viability of this and many CTE programs statewide, as directors navigate the logistical challenges related to providing "hands-on" learning in remote learning environments.
"It's extremely challenging, especially for CTE students, who want the hands-on learning part," said Vaso Partinoudi, director of Career and Technical Education, Applied Technology Center (ATC) at Milford High School.
Halligan-Foley agreed and said CTE centers statewide are losing students due to schedule changes brought about by the pandemic.
"It is going to take years to rebuild the numbers in CTE programs," she said.
The potential impact goes well beyond education.
"The concern is how well-prepared our students will be when they try to get hired or go into training programs and college," said Hannigan Machado. "It is very difficult to train people with only visuals."
According to Haskins, CTE's close connection(s) with industry partners may take on increased significance in the future.
"The relationships CTE programs have with industry is the backbone to students' success," she said. "These connections help guide us on curriculum development and real world applications, including opportunities like apprenticeships and internships. We will need to strengthen these relationships."
Hannigan Machado added, "If we don't, businesses will need to add more training on their side and won't have career ready employees…If CTE struggles, the state's economy struggles, too."