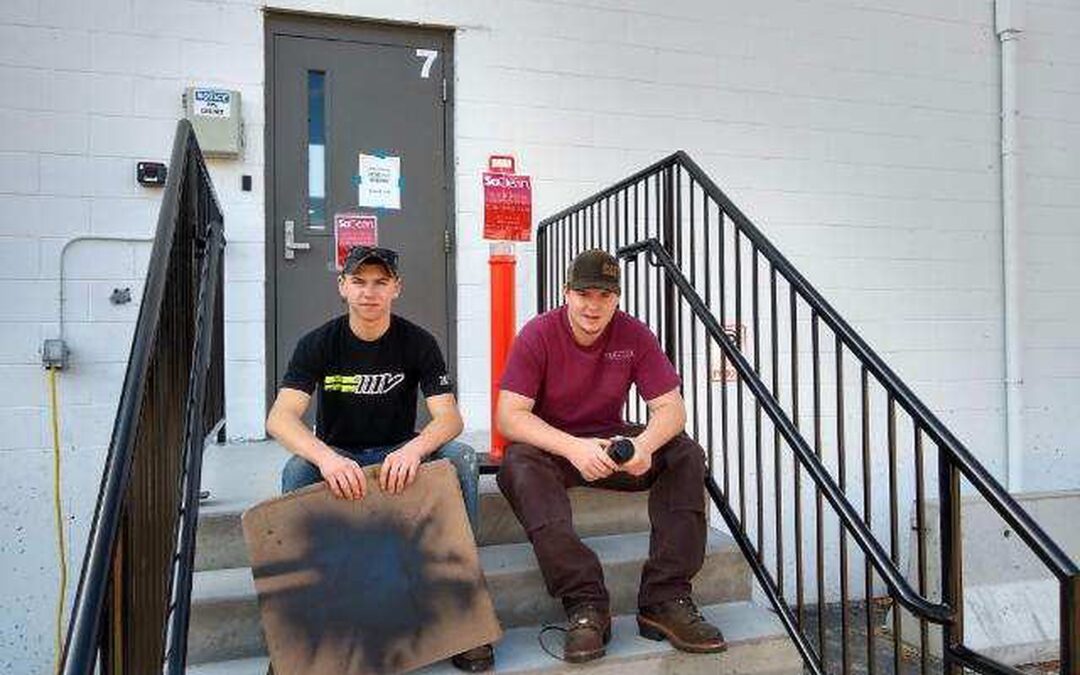 At Region 14 Applied Technology Center (ATC), which serves the ConVal School District and Jaffrey-Rindge School District, an emphasis on work-based learning (WBL) has led to an innovative partnership with Phaze Welding Technology Center. "Their welding program offers students the most authentic work-based learning experience we can offer as part of a Region 14 ATC course," said ATC Director Jennifer Kiley.
Daniel Guillou, PHAZE Owner and Instructor, referred to it as an accelerated program, one they developed in partnership with the high school and the Department of Education. "It is not a traditional program that you would see in a typical school setting," he explained. "There is a lot of information in a short period of time."
To be successful in the program, Guillou said PHAZE assesses individual needs to create customized lesson plans so each student can earn industry certification. "The program is not graded," he noted. "It is pass or fail, and failure is not something we accept, so we work very hard to get everyone to pass."
While PHAZE does not engage in job placement, Guillou cited "a huge network in the welding industry." "I share my network, and it is up to the student to make that relationship work with those contacts," he said. "This is an introduction to the top of the ladder. The owners and CEOs at the top executive branch are the ones to get the resumes, and they walk to HR and have them schedule a test. These students bypass the usual process."
The program, which began in early winter 2020, has already paid dividends for students. Out of the first cohort of students to go through the program, three out of five are working in the field and welding for local companies. "One of our students, Cale Skillings, just completed an internship with American Steel," said Kiley, who said feedback has been overwhelmingly positive regarding the program.
"They are treated like adults with all of the respect and responsibility that goes with that," she said. "If the students commit themselves to the work and the program, Dan is willing to work with them to meet their needs and allow them creativity."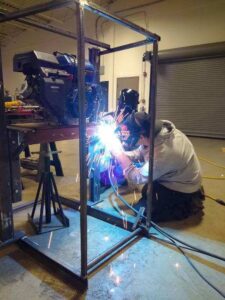 According to Guillou, the program underscores a critical need for welders in the area of which he said there are few. "SoClean Inc. needed safety railings built for their loading docks," he explained. "The high school kids and I designed and installed the railings for SoClean."
He said the students were able to learn the whole process to repair, build, and manufacture, while also acquiring more of an idea of what is involved with the whole manufacturing process. "The only thing the students are not learning is the time factor of people wanting it done 'yesterday,'" he said.
Working with industry partners and community groups, Kiley said they were able to fund 5 students from Antrim to pilot the class. "The ConVal School Board has been generous in supporting this program through the local budget, allowing us to pay for 12 students' tuition per school year," she said. "Many students elect to continue their work after the school day and on weekends."
For Guillou, the takeaway for the students is clear. "One of the most valued things kids get out of it is they are learning something that will immediately apply to their life when they get out of high school," he said.
Serving the ConVal School District and the Jaffrey-Rindge School District, Region 14 Applied Technology Center (ATC) is one of 28 CTE centers throughout New Hampshire.
Offering training for high school students and the general public, PHAZE is located in Peterborough, NH. To learn more click here.