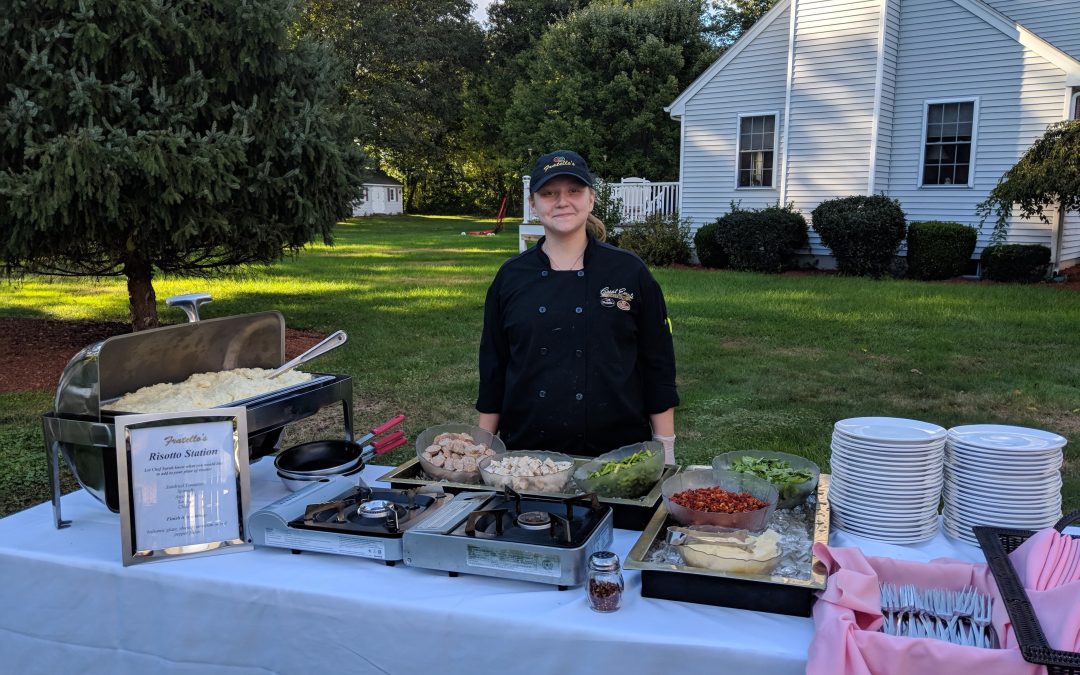 When people think of culinary programs offered at New Hampshire's more than two-dozen Career and Technical Education (CTE) centers, they likely think of skills related to food preparation, which only tells part of the story. "CTE helped prepare me for industry in many ways," said Sarah Howland, who graduated from Concord Regional Technical Center's Culinary & Pastry Arts program in 2015. "It helped me develop people skills and a sense of professionalism."
Now Banquets and Catering Kitchen Manager at Fratello's Italian Grille in Manchester, Howland said her experience in CTE was important because it gave her an idea of the restaurant industry itself. "CTE taught me to multitask and work efficiently in a fast-paced environment that can be stressful," she said. "The program helped me grow as an individual personally and professionally."
For Adam Parker, who will take over Culinary & Pastry Arts in the fall from Chef Bob McIntosh who has led the program for 20 years, Howland's CTE experience is not necessarily unique. "I've been on the program's advisory committee for the past three years and seen first-hand how CTE in general can shape a student's perspective on their future," he said.
This perspective is built on tangible life skills. "Culinary and Pastry Arts teaches the fundamentals of cooking and baking along with social skills, team building, and individual development within an overall progressive learning environment," said Parker. "These lifelong skills build confidence, leadership, and a tenacious hunger for knowledge built on goal-oriented daily development."  
As former Director of Operations and Corporate Chef at Fratello's, Parker also hosted Students-to-Work events and sponsored a culinary scholarship for SkillsUSA NH competitors. "I've hired students, some of whom now run their own kitchens," he added. "In a state struggling to find people to work, CTE is a solution we can tap right now in hospitality and other industries across the state…Sarah's experience is one of thousands of success stories statewide in a variety of CTE programs."
Educating students from nine surrounding area high schools through programs that provide specific, career education in career pathways aligned with current and future employment needs, Concord Regional Technical Center (CRTC) is one of 28 CTE centers throughout New Hampshire.