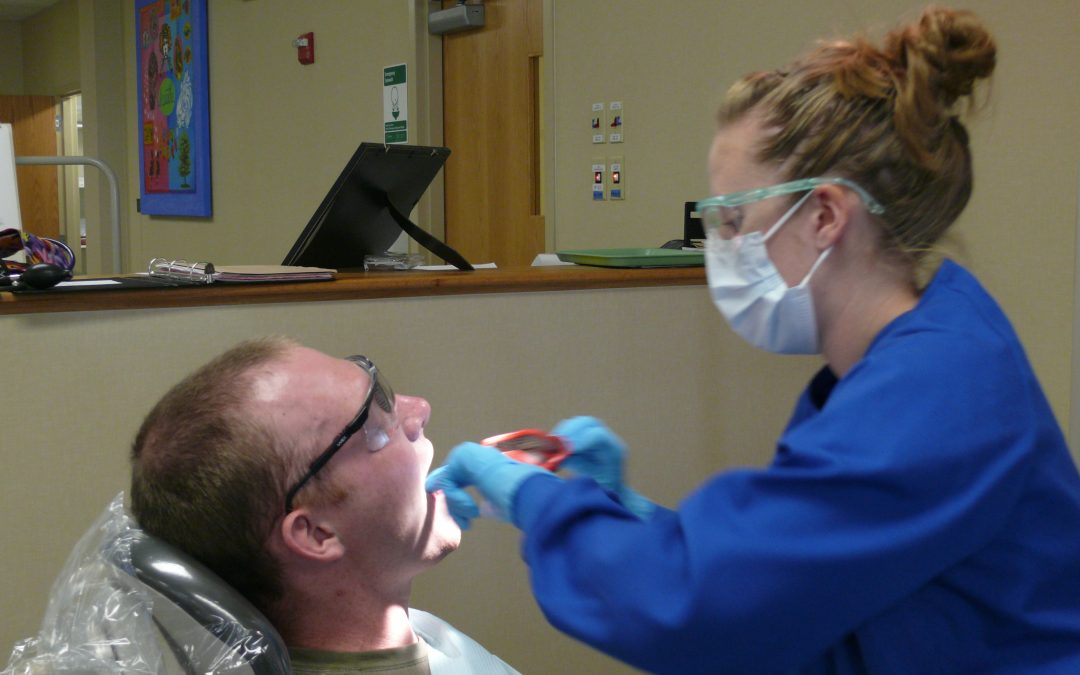 In response to a shortage of dental assistants in New Hampshire and across the nation, NHTI, Concord's Community College launched Dental Assisting Science I this fall for New Hampshire high school sophomores, juniors and seniors.
According to Joseph Wholley, who is currently enrolled in the course this semester, Dental Assisting Science 1 allowed him to explore topics that he would not necessarily be able to learn about in high school.
"As a bonus, I have earned college credits that will transfer to other colleges," he said. "Learning more about our teeth that we have used everyday for our whole life has totally changed my perspective about keeping my teeth clean and healthy, too."
The course, noted Kelly O'Brien, who teaches it, represents "a great way to start exploring this career field."
"You have the benefit of completing the course on your own schedule while still receiving weekly assignments and communication from the instructor," she said.
The course also underscores "the exciting and rewarding high-demand career" of Dental Assisting itself.
"In addition to assisting the dentist and performing duties around the office, you also interact with patients and ensure that all of their needs are met," added O'Brien.
The program at NHTI, according to Ashley Buchanan, who graduated in July, builds "a great foundation."
"It's given me the knowledge of common dental materials used, procedures performed, anatomy of the oral cavity and dental instruments," she explained. "This program covers a wide variety of topics and allows you to graduate with an understanding of how the field of dentistry operates and what role you play in the office dynamic."
Noting NHTI is a CODA-accredited school, Buchanan said such a designation enables her to be one step closer to acquiring her certification. She said it also demonstrates her interest and dedication to her education and career.
"I am thankful for my opportunity to learn at NHTI and to be able to share what I have learned with the patients I see daily," she said.
Dental Assisting Science I is part of the Community College System of New Hampshire's eStart program, which offers courses with a tuition of $150 plus the cost of books. Students who complete and pass the course qualify for tuition reimbursement through the Governor's STEM initiative.
Subjects covered in Dental Assisting Science I include the anatomy of the head with an emphasis on the osteological landmarks and structures of the oral cavity. Both permanent and primary dentitions are covered, including embryonic development and eruption patterns, as well as an introduction to the structure and function of the human body systems in health and disease.
To learn more about the course, or enroll, visit https://www.ccsnh.edu/colleges-and-programs/programs-for-high-school-students-to-earn-college-credit/estart/2020-course-schedule.