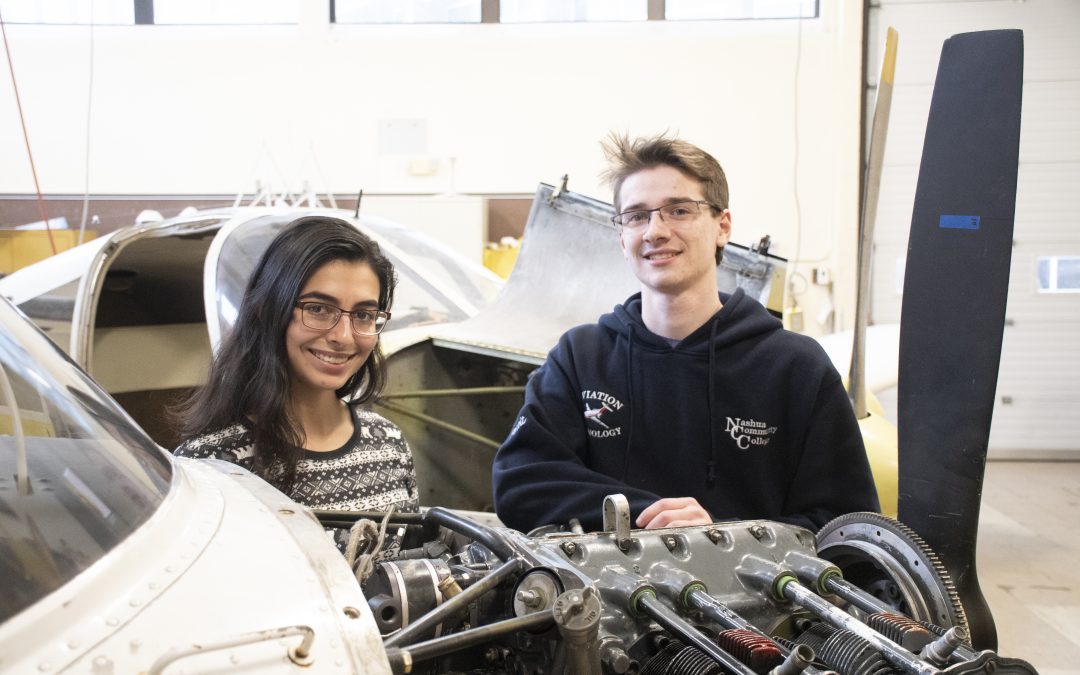 On April 2 at Nashua Community College, high school juniors and seniors are invited to Industry & Transportation/Manufacturing Career Discovery Day, an opportunity to learn about their various transportation and manufacturing programs.
Transportation programs include Automotive Technology, Aviation Technology, Collision Repair Technology and Honda Automotive Technology, while manufacturing programs feature Precision Manufacturing, CNC and Mechanical Design Technology.
"We have invited many of our industry partners from both the transportation and manufacturing industries," said Samantha Belcourt, CTE Coordinator of Continuing Education, Nashua Community College. "Many of our partners also serve on program advisory boards, which help inform curriculum and ensures that our graduates are career ready."
These relationships, she said, are crucial.
"They keep our programs current and relevant to the needs of industry," she added.
Belcourt said the event is not just geared toward students with experiences in these fields.
"Seniors at the high school level who have not had exposure to these type industries are under the misconception that they cannot pursue a degree in these fields," she said. "These programs, however, welcome students with all backgrounds and experiences."
According to Karl Wunderlich, Department Chair of Transportation, Nashua Community College, the event also underscores the educational value available with the Community College System of New Hampshire.
"Why spend $100,000.00 or more on a four year education and not be able to earn that back within 5 years?" he rhetorically noted. "Our 2-year degree, for example, costing about $25,000.00 including tools, can help a student earn higher wages and more job security. A graduate working in this industry for 5 years can earn $100,000 annually or more."
He said job placement in these fields for graduates is nearly "instant."
"The rate of new people coming into this field is not keeping pace with those reaching retirement age," he added. "All types of jobs available."
Belcourt agreed and said community college education relies on partnerships with both educational leaders and industry partners.
"We depend on our industry partners to help align our programs with industry standards," she said. "We can not only set the right expectations for out students, but create career pathways."
Any educator interested in bringing their students to campus for Career Discovery Day can RSVP to NCC Admissions Director Laura Tremblay at ltremblay@ccsnh.edu.