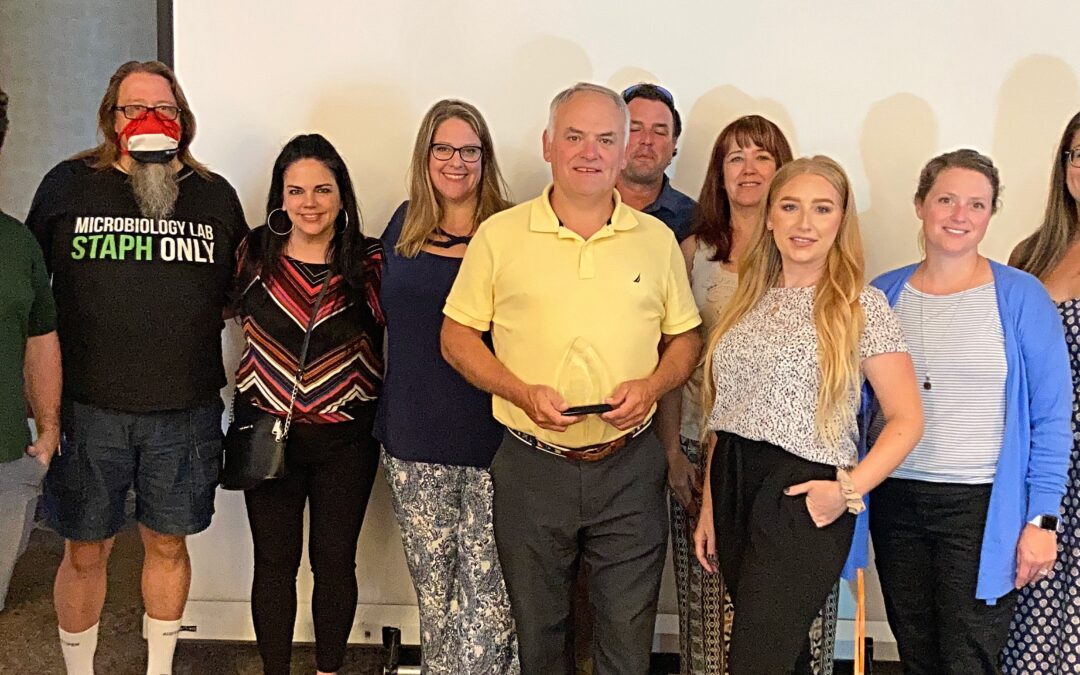 This week, the Portsmouth Sheraton Harborside hosted the 2021 New Hampshire Career and Technical Education (NH-CTE) Summer Learning Series. Several hundred career and technical education (CTE) teachers, administrators, school counselors, special educators, industry and postsecondary partners gathered to connect with one another, reflect on successes and challenges of the past two years, and plan for successful futures. The energy and excitement of in-person connecting and learning could be felt throughout the three-day learning series.
The event kicked off on Sunday, August 1st with a pre-conference reception and career cluster related professional learning community time. Non-profit and industry-related supporters of CTE were present throughout the event, sharing information and resources to support CTE facilities and instruction throughout New Hampshire. Vendors shared information regarding CTE-related software, equipment, supplies, financial aid, and career pathways.
On Monday and Tuesday, August 2nd and 3rd, the agenda was packed with collaborative work, educational sessions, industry panels, and the annual CTE awards. The event kicked off in the ballroom with NH-Career Technical Administrators President, Jennifer Haskins and NH-CTE Executive Director, Nicole Heimarck, welcoming the NH CTE community back to the first face-to-face learning series in two years and setting the tone for an engaging event. McKenzie Snow, the new Director of the NH Department of Education's Division of Learner Support, welcomed attendees and shared her history and role.
Deputy Director of Advance CTE, Kate Kreamer, keynoted the day sharing a message of equity, inclusion, and continual improvement for CTE. She shared a national report, "Without Limits: A Shared Vision for Career Technical Education." The afternoon sessions transitioned into breakout sessions that provided a range of opportunities, such as Linking CTE to Industry Certifications to Create Successful Pathways, Differentiating in the CTE Classroom, CTE and Industry Alignment: Transformation and Innovation. The early evening provided an opportunity for attendees to hear from industry partners including TRANE, Lincoln Electric, and Festo regarding developing industry partnerships, current and future technology integration in industry and the importance of skills-based credentials.
This work will set the foundation for local and statewide CTE centers kicking off the school year and to support learners and industry partners moving forward. Integration of online learning tools, skill-based industry credentials, and collaborative partnerships with industry are three of the focus areas for centers.
Stories of exemplary partnerships were highlighted at the event, such as the New Hampshire Automobile Dealerships Education Foundation and the New Hampshire Lodging and Restaurant Association's. The need to continue building similar partnerships across industries was also discussed.